You and Chiropractic Brochures
SKU: ED-YOU
Special pricing for healthcare professionals — sign in to view.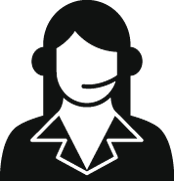 Get Expert Advice
For healthcare professionals only
Contact us >
Description
It's taken us decades to refine chiropractic down to the essential principles that appeal to the short attention spans of today's patients.
Patients are drawn to the unusual cover. Inside, the gorgeous storybook style inspires patients and prospective patients with its common sense message.
Using 12 stunning visual metaphors and a single sentence on each page, patients are led by the hand, page-by-page, to a deeper appreciation of today's chiropractic.
With a mere 133 words, it works with the browsing technique patients have acquired from using the Internet.
It's easy to add to your patient communication protocol:
By including a copy in your welcome letter
As a first- or second-visit patient handout
At screenings or practice outreach events
With birthday cards or New Year's greetings
As an enclosure with a reactivation letter
Whenever you need to explain chiropractic
While it fits in your brochure rack and complements your other Patient Media brochures, this is one brochure you'll want to personally put in the hands of every patient.
"If you ever need to explain chiropractic to your spouse or someone at work, you might find this helpful."
Easy.
You & Chiropractic Brochure
12 pages
Packages of 50