Wavelength Multi-Purpose Ultrasound Gel, Blue
$19.95 - $61.95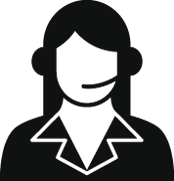 Get Expert Advice
For healthcare professionals only
Contact us >

Description
Wavelength Multi-Purpose Ultrasound Gel is known for its quality formulation. This medium viscosity gel is an excellent conductive agent that can be used for a wide range of applications such as therapeutic ultrasound, shockwave therapy, diagnostic imaging, and other external procedures. Wavelength Multi-Purpose Gel has excellent glide properties in a greaseless and non-staining formula. It will spread evenly during treatment without running or drying. Each 5L cube includes an empty 250ml refill bottle. Made in Canada.
Available Sizes:
-5L cube (1, 2 and 4/pack)
-250ml bottle (12 and 24/pack)
-25g packets (100/pack)
Features:
-Salt, alcohol, and fragrance free
-Water soluble, hypoallergenic, bacteriostatic formulation (inhibits bacterial growth)
-Conductive, non-corrosive, greaseless & non-staining
-Includes recyclable packaging
How to apply: Apply gel to the treatment area. Once treatment is complete, wipe down gel with a towel or tissue. If you notice any irritation, discontinue use.  Do not use gel on broken skin, irritated skin, or an open wound. 
Safety Precautions: For sanitary reasons, please do not re-use ultrasound gel. If a bottle is being used to apply the gel, avoid direct contact with the patient to prevent cross contamination. 
Storage: Ultrasound gel should be kept in a dry place at room temperature. Gel should never be frozen. In the case the gel is frozen, allow it to return to room temperature before use. 
Documents: Safety Data Sheet (PDF)