One sided Staircase, 30`W, with adjustable handrails
SKU: OC-7616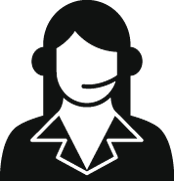 Get Expert Advice
For healthcare professionals only
Contact us >
Description
This Adjustable One Sided Staircase comes with handrails that measure 1.5" in diameter with end bumpers for user protection and safety. It's made of hardwood plywood and durable UV satin topcoast finish. For extra comfort and protection, all edges are made with tough, Slate Grey, PVC edge material. Each step is coated with safety treads to ensure the security of the patient while using the staircase. A second knob removes any side-to-side play for rigid upright. 
Please Note: This staircase requires a ceiling that is at least a minumum height of 9' 
Dimensions: 30" (W)
Maximum Weight Capacity: 450 lbs.                                                                                            
Product Specifications
Length 
Width 
Height
Platform 
24" 
30" 
24"
Each Step 
10" 
30" 
6"
Overall Size 
54" 
34" 
49" - 61.75"