SKU: ED-DVD3
Special pricing for healthcare professionals — sign in to view.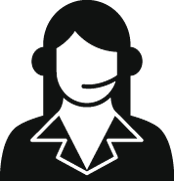 Get Expert Advice
For healthcare professionals only
Contact us >
Description
When patients are showing improvement, encourage continued maintenance and wellness care while stimulating referrals by showing this 8-minute progress exam video.
Virtually no other patient education video helps patients "turn the corner" and remain under care. It's a 'booster rocket' for improved patient retention!
Choose a date (we suggest the 12th visit) to conduct a progress examination and report. Record this date in your appointment book to serve as a reminder. On that date, after your re-exam, but before your report, show this short, 8-minute wellness care video.
This is an unabashed "commercial" for wellness and maintenance care. Patients learn how children benefit from chiropractic care and the responsibility to tell others. You'll appreciate the fact that these topics are covered in a video for you:
*INSERT VIDEO*
Included on our 4-in-1 DVD.
Staying Well Progress Exam Video
8 minutes
Individual DVD