Spirit MT200 Gait Trainer Treadmill
SKU: OC-362041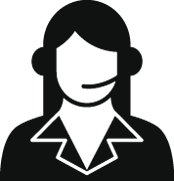 Get Expert Advice
For healthcare professionals only
Contact us >

Description
The MT200 treadmill is a versatile tool for gait assessment and retraining in both pediatric and adult populations, and for a range of musculoskeletal or neurological conditions. Three motors allow bi-directional training in combination with uphill or downhill protocols, and the parallel bars, deck height, and belt speed acceleration can all be adjusted incrementally to meet specific patient needs. Its biofeedback feature includes the symmetry index, which is particularly useful in conditioning a patient's step and cadence. 
MT200 features
- A one speed control motor, an incline motor, and a decline motor
- Small and precise speed increments and adjustable handrails for safety with pediatric and neurological patients
- Gait monitoring for additional safety with neurological patients
- Removable step-up device for assistance
- Bi-directional belt speed can be set as low as O.1 mph to accommodate the most deconditioned patient's needs
- Motor locks when belt is not moving for additional safety
- Full length handrails adjust height from 24.5 – 34.5 inches and width from 19.5 – 31 inches.
MT200 can be used to
- Simulate up or downhill walking to train specific muscle groups
- Train specific muscle groups using uphill or downhill protocols
- Improve dorsiflexion and reduce flexion contractures in patients following hip and knee arthroplasties
- Promote or retrain reciprocal muscle group activity with retro-walking.
Requirements
- Nema Power Cord
- 20-amp breaker, 12-gauge wiring to the outlet, and a 20-amp outlet
Documents