Seers Medical Massage table, Flat top
SKU: V-700
Special pricing for healthcare professionals — sign in to view.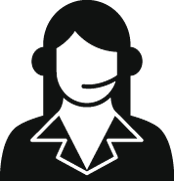 Get Expert Advice
For healthcare professionals only
Contact us >
Description
A nice option for clinics who need a table for both physiotherapy and massage therapy treatments.  The high density foam top includes a 20mm layer of memory foam that adds a touch of softness to the cushion.  Includes an adjustable face rest cradle that can easily be removed for close up treatments. 
This hi-lo electric massage table was designed and made by Seers Medical, a leading manufactuerer in the medical rehab field. It's made of 2" high density foam and 20mm memory foam overture to ensure your patient is comfortable throughout the whole treatment session. An adjustable face rest is included allowing the clinician to modify the head rest position for each patient. The electric control foot pedal gives you easy access to adjust the height during treatment.
Specifications
Table Dimensions: 73 x 29 x 18-38"
Colour Options Available: Black, Dark Grey or Dark Blue
Warranty Information
We offer a Lifetime warranty on frames, 5 year warranty hydraulic and electric actuators, and a 5 year unconditional guarantee on all parts (Excluding damage to upholstery). 
Cleaning Instructions
It's important to use a cleaner that won't damage the upholstery. A damaged upholstery can lead to tearing of the upholstery material, which is also not covered under warranty. We recommend using cleaning products which are specifically designed to clean treatment and examination tables without damaging the upholstery. 
Safety standards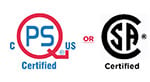 To ensure the safety of healthcare professionals and patients, the Government of Canada makes it mandatory that electrical equipment successfully pass electrical and load safety standards by a nationally accredited certification body. By the same laws, manufacturers and equipment suppliers have a choice. They can choose from several equally accredited testing laboratories such as QPS or CSA Group which are legally equivalent.  As a healthcare provider, it's important to understand the risks of purchasing electrical equipment that don't meet Canadian safety standards.  Purchasing tables that meet electrical and load safety standards mean that they're electrically safe and they've been engineered to structurally bear its weight load capacity. To understand more, please read our "How Are Medical Devices Regulated in Canada" blog.