15% OFF Sanctband
New Years Special
Special pricing ends Jan 31, 2022
You are not logged in!
Login to your account to view your special pricing tier & discounts.
Don't have an account? Create one today >

Stock up on rehab essentials.
Starting at $13.35
6 levels of progressive resistance
What Makes Sanctband Unique?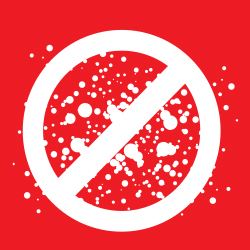 Powder Free
Taking away the discomfort and mess of powdery hands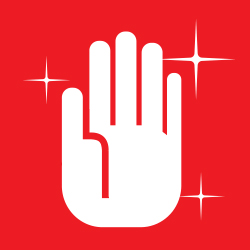 Low Protein
Reducing allergies by removing latex proteins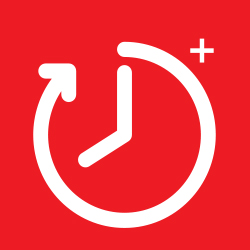 Longer Lasting
Passing a 10,000 stretch endurance test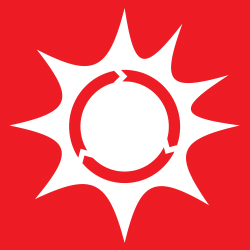 More Efficient
Resistance remaining linear with increased use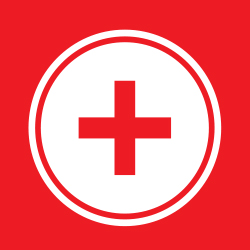 Safer
Having a minimum elongation of 500% at break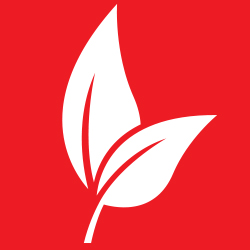 Eco-Friendly
Using sustainable resources, clean energy and responsible waste management
Best Seller


15% OFF
SanctBand

Resistance Bands
SanctBand exercise band is specifically treated to remove most of the proteins found in latex, and is washed to remove the excessive powder. This process reduces the possibility of any remaining powder acting as a transporting agent of proteins onto the user's skin, making this band more comfortable to handle and use. Colour strength progressive, from peach being extra light to grey being super heavy.
SanctBand exercise bands is available in 6 color-coded levels of progressive resistance.
Sanctbands Green Initiative
Products manufactured by Sanctuary Health (Sanctband Bands and Tubing) are high in quality and are manufactured in accordance to Green initiatives. With this strong emphasis by the Sanctuary Health management and its board of Directors, customers and partners can be assured that products made from the company will leave minimal impact on the Earth. The commitment to a greener environment has not had its setbacks. Sanctuary Health emphasizes the Green concept in their organization via various initiatives. Green initiatives incorporate sustainability of resources, clean energy and a responsible management of waste. Learn More >
Sanctuary Health purchases its main material, the Natural Rubber Latex from reputable Latex Concentrate factories only. The suppliers only source their field latex from well managed plantations to ensure sustainability and the careful cultivation of the environment.
Sanctuary Health uses, 95% of its energy requirements from the Liquefied Petroleum Gas. As the LPG is an efficient energy source, carbon emission is almost zero.
Waste from production are divided into 2 portions. Mainly recyclable and non recyclable. Recyclable waste such as latex scrap and paper are sold for recycling purposes. Waste latex is treated in our state of the art waste water treatment facility. All discharges comply to the Malaysian Environmental Health standards.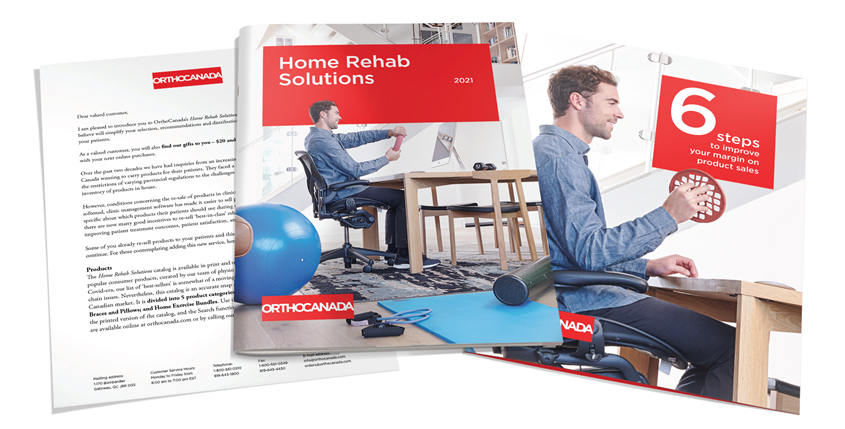 Add Free Catalogs to Cart
Designed for healthcare providers, OrthoCanada's Home Rehab Solutions catalog is a valuable resource for the selection and
recommendation of product(s) best suited to meet the needs of patients. Curated by our team of physiotherapists and kinesiologists,
it includes our most popular consumer products that meet professional standards of excellence for rehabilitation exercises and treatment.
Why should I order this catalog?
Includes our Guide:


6 Steps to




Improve your Margins




on Product Sales
To Improve


Patient Outcomes


and Compliance


to Treatment



Make up to


70% Margin




Re-selling Rehab Products




in your Clinic