Road to Recovery Poster, Paper
SKU: ED-1240
Special pricing for healthcare professionals — sign in to view.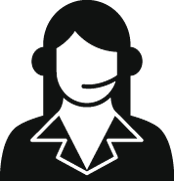 Get Expert Advice
For healthcare professionals only
Contact us >
Description
"It helps patients visualize what happens if they discontinue care prematurely."
See how the colors and shapes get your attention? Same with patients.
Patients really have two choices. Are they going to use chiropractic to relieve their symptoms (red) and discontinue their care and suffer a "roller coaster" series of relapses? Or are they going to begin care to alleviate a symptom (red) and then take the "high road" and continue their care for optimum healing and wellness (green).
Use this poster and/or report of findings insert to depict these options and show the implications of both choices.
Prepare patients in advance to either continue their care to more fully "fix" their problem or for the unexpected relapses that often result if they choose "patch" care.
Demonstrate the domain of third parties. "Most policies just provide coverage for the red area. Which is why traditional 'health' care should be called 'sick' care." Check out the tear off pad. Comes with detailed patient scripting ideas.