Right Angle Female Lead For TENS/NMES, 45"L, 2pk
SKU: OC-32020
Special pricing for healthcare professionals — sign in to view.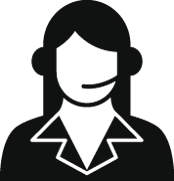 Get Expert Advice
For healthcare professionals only
Contact us >

Description
The right angle female lead wire is intended for use with specific TENS & NMES units.  It's 45" long and is compatible with the following units:
- Comfy Tens Plus (OC-3202)
- Comfy TENS/NMES Combo (OC-32024)
- Comfy TENS/NMES Combo (OC-32023)
- Comfy NMES (OC-32021)
- MaxTens 1000 & 2000
- BioProtech 1000 & 2000
- Mojilty 1000 & 2000
Do not use if the lead wire is damaged.  Be sure the TENS or NMES unit is turned off prior to connecting the lead wire into the jack and prior to connecting the patient.