SKU: OC-4621
Special pricing for healthcare professionals — sign in to view.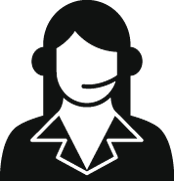 Get Expert Advice
For healthcare professionals only
Contact us >
Description
This 100% washable and reusable Face Shield is a Canadian made face shield designed for therapists and frontline workers in both the private and public sectors. It provides full facial coverage in the event of particulate exposure to the COVID-19 virus and other harmful pathogens.
All materials used in the manufacturing of the face shield are produced in Canada or the United States and are consistent with manufacturing and environmental standards imposed by these countries. They are made of premium food grade plastic, are impact and splash resistant and biocompatible. The careful design makes these face shields easy to assemble, disassemble, sterilize and reuse, thereby dramatically reducing their impact on the environment  
Designed for:
- Healthcare professionals
- Long term care
- Rehab clinics
- Home care
- Community care
- Veterinary care
- Spa care
- Restaurant and food service industry
- Tourism
- Cashier
Materials:
- Visor: PETG 0.02 thickness
- Head Gear: Impact Polystyrene 1/8" thickness with elastic strap
- Food grade plastic
- Biocompatible
- Plastics produced exclusively in Canada and the USA
- Latex free
Specifications:
- Dimensions: 10"L x 12.8"W
- Weight: 88 grams
Features:
- Latex free
- Full facial coverage
- Lightweight
- Easy to assemble
- Reusable - sterilizable
- Individually wrapped
- Assembly and cleaning instructions provided with each face shield
- MDEL Certification (pending)
- Canadian made
Cleaning
Face shields should be cleaned or sterilized before use with any of the following:
- Warm soap and water
- Isopropanol (70%) wipes or organic solvent
- Methyl hydrate
- Hydrogen peroxide (low %)