SKU: ED-PRESCAN
Special pricing for healthcare professionals — sign in to view.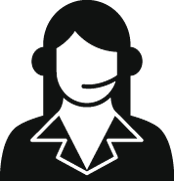 Get Expert Advice
For healthcare professionals only
Contact us >
Description
Are patients unknowingly corrupting your sEMG scans? Find out! Uncover patient activities that affect the accuracy and value of your sEMG and thermal scans with this critical intake form. 

Use the PreScan Checklist to identify things that could distort the precision of your scans. Meanwhile, patients get a quick education about things that negatively influence the nervous system.
- Your new patient reveals they regularly drink three cups of coffee a day. Should you scan them anyway? (Probably, especially if this is "normal" for their nervous system.)
- A new patient's initial scan shows no pattern of subluxation! How come? (Their PreScan Checklist reveals they took an antihistamine prior to their appointment with you.)
- A patient appears to be getting great results. But their progress scan is lit up like a Christmas tree. How come? (Their PreScan Checklist reveals that prior to their scan they came from a workout at the gym.)
Bring greater accuracy to your scanning protocol with the PreScan Checklist. Add it to your new patient paperwork package and avoid unexplained scans in the process. Check out our other supplies designed for Chiropractic Leadership Alliance chiropractors.
CLA PreScan Checklist
Size: 8 1/2" X 11"
Quantity: Pads of 50