PowerFlo Hydration Systems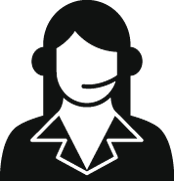 Get Expert Advice
For healthcare professionals only
Contact us >
Description
The PowerFlo 50 and the PowerFlo 20 units are equipped with a sturdy cabinet that operates a rechargeable battery powered pump system. Both systems feature 6 drinking stations with self-retracting UVA/UVB resistant blue coiled hoses and have rounded corners for easy cleaning and maintenance.
The PowerFlo 50 has a semi-clear tank with a 50 gallon water capacity. The rugged metal 4-wheel cart is custom built for the hydration unit and comes with tubeless tires fitted with an inner tube.
The PowerFlo 20 is a semi clear tank with a 20 gallon capacity and is a narrower device designed for easy storage and maneuvering. The cart is made of a lightweight construction aluminum that won't rust or corrode and is mounted on all-terrain tires.