SKU: ED-NECK
Special pricing for healthcare professionals — sign in to view.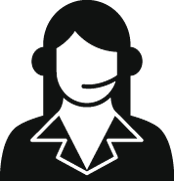 Get Expert Advice
For healthcare professionals only
Contact us >
Description
It's an all-too common spinal condition that prompts new patients to seek care in your practice. Whether due to physical trauma, such as whiplash or from the stress of everyday living, neck pain sufferers often find relief with chiropractic care.
This brochure explains some of the common causes of neck pain, the importance of a proper cervical curve, the degenerative effects of long-term neglect and the safety of today's chiropractic.
And it's so easy to use. Simply reach for a copy and hand it to a patient observing, "This week we're trying to help as many people with neck pain as we can. If you know someone you think we can help, I hope you'll give them this."
Compare your current brochures with Patient Media brochures. Use this 10-pont checklist.
What Patients Want to Know About...
Neck Pain
Packages of 50 (English or Spanish)