MyOnyx 4 Channel SEMG & ESTIM
$1,929.00 - $2,999.00
Special pricing for healthcare professionals — sign in to view.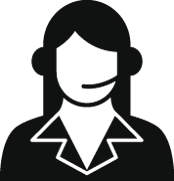 Get Expert Advice
For healthcare professionals only
Contact us >

Description
MyOnyx is a portable, handheld and rechargeable device for Surface EMG biofeedback (SEMG), electrostimulation (ESTIM), and EMG –triggered stimulation (ETS).   This sleek, easy to use instrument has three functionality modes – standalone, remote control using the MyOnyx app (on Google Play) with an Android device or remote control with a computer (Windows software). It comes in two models: 
Basic

(OC-3073-01) unit operates as a standalone or by remote control with an Android device

 

Extended

(OC-3073-02) unit operates as a standalone, or by remote control with either an Android device or the BioInfiniti software on a PC.

 
Both models were developed in consultation with physiotherapists, applying the latest research in neuroplasticity, motor learning, and patient education to provide a device that allows effective, targeted treatment on a case by case basis. 
The standalone mode delivers preset ESTIM session types directly from the device interface with up to 4 channels and has a range of tools for flexibility in treatment options. The 'tap and go' feature runs an ESTIM session without selecting a specific client. The Dual Exercise mode will run two ESTIM sessions at the same time. Select a NMES session from the ESTIM protocols, using one of the feedback options – games, music or animation. Each session type is defined by its duration, the number of work/rest steps, the ramp up or down times and the pulse rates and width. Note: ESTIM sessions are not recorded. 
The MyOnyx app increases and expands the device capabilities: 
Edit and customize the pre-set ESTIMsessions for individual patient needs. 

 

Plan a Biofeedback session with one of four display types (line, bar, animation or pattern). Sessions can be defined for 1 or 2 channels and can be saved to a client database. Note: the app shows EMG RMS only. 

Combine biofeedback with ESTIMusing the EMG triggered STIM. A NMES session is delivered when client's muscle voluntary contraction reaches threshold determined by therapist. 

 
The Client Database on the MyOnyx app is designed to protect patient confidentiality. It requires a username and password, and gives the user access to their patients only. Multiple sessions for each patient can be saved to the database. 
The MyOnyx Rehab Solution is a Biograph Suite that offers tools for muscle function assessment and biofeedback training. 
Assessment Protocols include five activity assessments for 2 EMG channels and for 1 channel EMG. Assessments include pre-baseline rest, maximal contraction, fact flick, endurance, and post-baseline rest, and take just over 4 minutes to run. 
Conduct an open assessment with 2 EMG channels by monitoring client's EMG activity in specific movements.  Conduct an assessment with 1 EMG channel and median frequency (to assess fatigue).
Training Protocols include a complete suite of biofeedback protocols using 1 channel or 2 channels of EMG, or 1 channel and 1 channel of EMG.  Use protocols to measure muscle activation efforts or teach relaxation or fine motor control: 
Activating Ch 1 while relaxing CH 2

Control

Control with extra channel

Relaxation with 1 or 2 channels

Strengthening with 1 or 2 channels.
MyOnyx Features: 
Wireless connectivity to Android tablets via Bluetooth

8 GB of internal memory to save client sessions and custom protocol

4 inputs with multiple combinations of SEMG and ESTIM channels




Inputs A & B can be set for EMG or STIM

 




Inputs C & D are for STIM only

 

Separate patient drive lead for shared ground

Ability to 'daisy chain' up to 4 devices for up to 16 channels ESTIM

Device samples raw EMG sampled 2048 times/sec

App displays EMG in RMS

MyOnyx Rehab Solution displays EMG raw or RMS 
Basic package includes: 
1 MyOnyx device

4 EMG/STIM 2 lead cables with DIN connectors

1 patient drive lead

Medical grade power supply

4 DIN to snap adapters

Electrode samples (3 Unigel & 1 STIM electrode)

MyOnyx hardware manual

MyOnyx App (Available on Google Play)

Extended package includes: 
All the components of the Basic package

BioGraph Infiniti & Developer Tools

MyOnyx Rehab Solution