MR4 SE25 Standard Emitter, 25W
SKU: OC-3447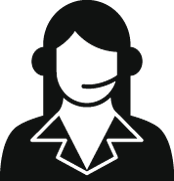 Get Expert Advice
For healthcare professionals only
Contact us >
Description
The Standard Emitter 25W synergistically combines red light, infrared red light, static magnetic field and the fastest super pulsed laser in the world to provide complete spectral irradiance. The most versatile and powerful of the single laser diode emitters, the super pulsed laser produces 25W of peak laser power.
The design of the emitter allows for the use of hand free application via the emitter armature (sold separately). The lens is removable to allow sterilization, and the use of additional acupuncture probes (sold separately) allows to change power density and spot diameter to suit a wide variety of conditions and situations without the purchase of additional emitters. MRM has conducted a large & growing body of clinical & peer reviewed studies using the MRM lasers' proprietary grouping of light wave lengths, to support this claim. Please see reference material here: Revelation, A compendium of research from Multi Radiance Medical.
Specifications
- Combines light types for maximum impact
- Coverage area 4 cm2 (1.5")
- 1 GaA super pulsed laser
- 4 infrared emitting diodes
- 4 red light emitting diodes
- 25,000 mW of Super Pulsed Laser Power
- Compatible with acupuncture muscle trigger probes (optional)
- 2-year warranty
- MDALL: 86284
Testimonials
Fantastic results for treating radiculopathies, adhésive capsulitis, sprain/strain, trigger points and ligament instabilities. I get much better and faster results than I used to with manual therapy. This laser is now glued to my hand ! Multi Radiance has offered an excellent response time to answer any of my many technical questions. 
Alain Mongeon d.c.