Medicom Medical Disposable Face Mask, Level 3
$8.75 - $69.95
Special pricing for healthcare professionals — sign in to view.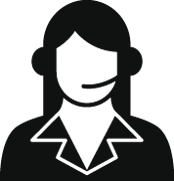 Get Expert Advice
For healthcare professionals only
Contact us >

Description
Protect yourself and patients effectively with the Medicom level 3 disposable procedure/surgical face mask.
Ideal for clinical use and during procedures with high risk of spray or aerosols, the Medicom level 3 disposable procedure/surgical mask offers ≥98 Particle Filtration Efficiency (PFE) with three-layers of protection in an eco-friendly well-fitting product. 
Light, soft, breathable, and easy to apply. Suitable for all healthcare practitioners and their patients in the rehab, medical and dental industries to protect against microorganisms, body fluids and transfer of particulate material. Latex free. Made in Canada.
Features
- Non-woven spunbond outer & inner layer provides maximum protection against fluid penetration
- Soft, strong, ultrasonically sealed earloops attached to outside of mask prevent pulling and irritation and allow easy removal with less risk of self-contamination
- Omega pleat design prevents fluid pooling and cross-contamination
- High-quality media ensures optimal filtration and breathability
- Adjustable nosepiece forms a seal for customized protection and comfort
Specifications
- Dimensions: 176 mm x 90.5 mm (+/- 5mm)
- Pleat dept: 10 mm
- Length of nose piece: 120 mm
Certification & Standards
- ISO 13485 certified manufacturer
- Class 1 Medical Device
- Health Canada registered medical device manufacturer
Certification level and performance results are included on the packaging. These masks have been tested according to international standards. Masks protect users when used according to directions. Procedure/Surgical masks do NOT provide the wearer with a reliable level of protection from inhaling smaller airborne particles and are not considered respiratory protection to the same level as N95 Respirators.
Documents
Mask Levels Explained (PDF)
How to Wear a Medical Mask Safely (Image)
Understanding the difference between surgical and N95 masks (PDF)
Technical Data Sheet (PDF)