Medical N95 Respirator, Flat Fold (20/Box)
Ronco
SKU: OC-46281
Special pricing for healthcare professionals — sign in to view.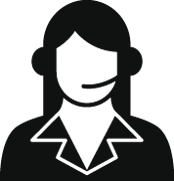 Get Expert Advice
For healthcare professionals only
Contact us >

Description
RONCO's flat-fold N95 surgical respirator provides the wearer with quality, reliable and convenient protection against certain airborne particles, and the highest-level fluid resistance to splash or splatter from blood and other infectious bodily fluids. Its unique light weight three panel design fits a wide range of facial shapes and sizes. Respirator is made of non-woven polypropylene layers that enclose a two-layer melt blown polypropylene filter. The top panel is sculpted to follow contours of nose and face, allowing more room for eyewear, and is embossed to help reduce fogging. Adjustable nose-clip has comfortable fog-reducing foam. Head straps are latex free to minimize risk of allergic reactions. Made in Canada.
Features
- 100% Bacterial filtration efficiency (BFE)
- 95% Particulate Filter Efficiency (PFE)
- Product contains no natural rubber latex 
- Top panel sculpting conforms to facial features, allowing more room for eye wear
- Embossing helps reduce fogging
- Head straps are 100% latex free to reduce risk of allergic reaction
- Double wired, laminated nose clip adjusts to ensure proper fit to all facial contours
- Nose clip has soft, comfortable fog-reducing foam
- Individual, automated packaging helps prevent respirator contamination 
Applications 
- Operating Rooms
- Clinics
- TB Wards
- Patient Care
- Labor and Delivery
- Infection Control Practices
- Laboratory
- Emergency rooms
- Pandemic preparedness planning, stockpiling
- Grinding, Sanding, Sweeping, Bagging and other dusty or arid operations
- Can also be used to help reduce inhalation of certain airborne biological particles like mold, Bacillus anthracis, Mycobacterium tuberculosis 
Specifications
- One size fits all
- Single use, discard after each use or 8 hours of continuous use
- Two head straps for secure fit. Upper strap- 260-280mm, Lower strap-260-275mm
- Elastic head band width 6.0 mm 
- Nose clip – 80-85mm x 7mm
- Nose foam – latex free, 100mm x 12mm
- 20 masks/box 
Certification and Standards
- Meets Health Canada Standards for NK95 respirators
- Conforms to ASTM standards
- Licensed Class Medical Device Manufacturer II 
These respirators have been tested according to international standards and provide wearers effective protection when used according to directions. Respirator protects against certain particulate contaminates but does not eliminate exposure to, or risk of contracting any disease or infection. 
Storage and Handling
Store in original packaging in a cool, dry, and well-ventilated area, away from dust, direct sunlight, moisture, and excessive heat (-20 to +30°C) (-4 to +86°F). Avoid direct contact with the used mask. Put it in a plastic bag and discard in a proper lidded bin. 
Documents
Particulate Filtration Efficiency & Breathability (PDF)
Bacterial Filtration Efficiency, Blood Penetration & Flammability Results (PDF)