Intelligent Choice Power Point
SKU: ED-INTELLPP
Special pricing for healthcare professionals — sign in to view.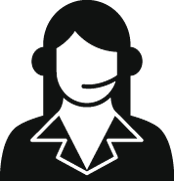 Get Expert Advice
For healthcare professionals only
Contact us >
Description
This chiropractic video features stirring music that accompanies a series of images and statements that get to the soul of chiropractic in three minutes and eighteen seconds. It's a chiropractic DVD that is sure to educate patients, grab the attention of passerby's at screenings and inspire you every time you watch it.
It All Started…
This chiropractic video began as a self-assigned creative exercise back in 2004: explain chiropractic in as few words as possible without using "subluxation" or "adjustment." Not easy. And it wasn't because we're ashamed of the terms. Far from it! It's just that these words are practically meaningless to someone new to chiropractic.
Use This Chiropractic Video DVD to…
Bill often uses Chiropractic: The Intelligent Choice DVD to conclude hischiropractic seminars. But you can use it in your reception room or as an emotional close to your patient lectures or spinal care classes. (Play it at spinal screenings and community outreach events to explain chiropractic in simple, persuasive terms.)
Customize By Purchasing the PowerPoint Version
If you're more ambitious and own a copy of Microsoft's PowerPoint program, buy the PowerPoint data file and modify the words, pictures or transition timings as you wish. Add it to the end of your patient lecture for a powerful ending.
Moving and Inspirational
Show it to patients, prospective patients or begin each day (or staff meeting) by watching it as a reminder of why you chose chiropractic as a career. See if it doesn't tug at your heartstrings or cause your eyes to mist.
Chiropractic: The Intelligent Choice, Powerpoint version
3-minutes