Intelect Vet Combo 4 Channel
SKU: OC-3294-4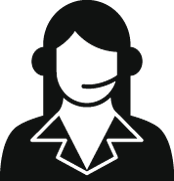 Get Expert Advice
For healthcare professionals only
Contact us >
Description
Intelect Vet Combo (4ch)
The Physical Therapy Solution for the Veterinary Market
Intelect Vet is loaded with features designed to make the user interface simple to operate and treatment outcomes quickly achievable:
Clinical Protocols™- give the most appropriate parameter set for a variety of clinical conditions, easily retrievable by choosing the specific body area to be treated. Rationale regarding waveforms and illustrations of correct electrode placement is also included.

User Protocols - storage bank that houses over 100 user-defined treatment protocols.

Anatomical library- full color graphic illustrations of the musculoskeletal system for both canine and equine, segmented by body area and clearly labeled.

Patient Documentation- capture patient information like electrode placements, pain scales and records of modalities used on provided patient data cards.
Standard Accessories:
5cm2 Ultrasound Applicator, Patient Data Cards (5x), Patient Switch, Black and Red Carbon Electrodes, Lead Wires, Nylatex wraps, Ultrasound Gel, User Manual
SpecificationsProduct Weight : 3.2 kgProduct Length : 33 cmProduct Width : 22 cmProduct Height : 29 cmMains Power :
100-240VAC, 50-60Hz
Download Intelect Vet Brochure
Chattanooga SKU No. 2843