How Far Poster (Pyramid), Paper
SKU: ED-PYRAMID
Special pricing for healthcare professionals — sign in to view.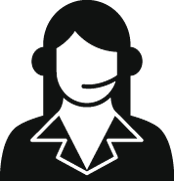 Get Expert Advice
For healthcare professionals only
Contact us >
Description
Use this powerful graphic to debunk the notion that chiropractic is just for pain relief. There's so much more!
While relief is what motivates most patients to begin care, if they don't rise to a higher level, they're likely to suffer a relapse.
The right side of the pyramid lists the five types of care from relief to wellness. The left are the patient motives or benefits of seeking care at each level. Like Maslow's hierarchy of needs, you have to attend to the lower levels first before graduating to a higher type of care.
See better retention as patients see the value of continued care. No other visual tool resolves the confusion and misunderstanding between maintenance, prevention and wellness.
Add the Insert version to your report of findings and show patients why pain relief is just the start if they want to benefit fully from their chiropractic care. Uses the same color scheme as our popular Road to Recovery chart.