Gymnic Heavymed Medicine Balls
$22.95 - $78.95
Special pricing for healthcare professionals — sign in to view.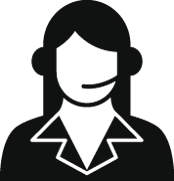 Get Expert Advice
For healthcare professionals only
Contact us >

Description
Gymnic Heavymed Medicine Balls are small in volume but are heavy in weight. They are useful exercise equipment used in training for group and individual fitness. These balls bounce and provide good grip. Available in 5 different weights to cater to all individual fitness levels. Safe to use on any surface without causing damage. 
Sizes Available:
- Green, 0.5kg, 10cm (4" diameter)
- Red, 1kg, 12cm (4.7" diameter)
- Yellow, 2kg, 15cm (5.9" diameter)
- Blue, 3kg, 17cm (6.6" diameter)
- Orange, 5kg, 23cm (9" diameter)