Folding Plyometric Rebounder - Round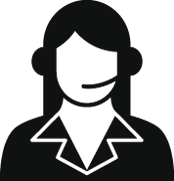 Get Expert Advice
For healthcare professionals only
Contact us >

Description
*Please note that this item ships with freight and that extra shipping charges may apply.
This newly re-designed Plyometric Rebounder is ideal for rehabilitation exercises, creating an enjoyable progression of difficulty in a consistent proprioceptive training environment using various weights of medicine balls. The difficulty can also be increased by standing the patient on an unstable mat or platform. This form of plyometric exercise helps patients increase their upper body strength, whole body agility, and core stabilization. The rebounder can be used for jogging and jumping exercises as well.
These exercises can also be used as post-rehab treatments by patients recovering from an injury who need to do exercises at home and/or by athletes. Simply adjust it to one of the five different angles going from 0° (flat) to 46° to make this rebounder a tireless throwing partner as well as a stable jogging, agility and balance platform.
Medicine balls weight: 1.1 lb (green); 2.2 lbs (red); 4.4 lbs (yellow); 6.6 lbs (blue); and 8.8 lbs (purple).
Features
- 5 angles: 0°, 17°, 25°, 37° and 46°
- Speed-change angle adjustment. No clamps or screws
- 14 gauge welded steel gusseted frame
- White powder coat finish
- Comfort-grip assist handle for any ability level
- Rounded frame corners for added safety
Options
The Round Folding Plyometrics Rebounder comes with an optional bolt-on rack and/or an optional set of 5 weighted medicine balls
Folding Plyometric Rebounder Options
| | |
| --- | --- |
| SKU | Description |
| OC-047116 | Rebounder only. |
| OC-047114-BSR44 | Bolt-on Rack to store medicine balls |
| OC-047114-MBS5 | Set of 5 weighted medicines balls |
| OC-047116-B | Complete kit includes rebounder, bolt-on rack and a set of 5 medicine balls. |