Special pricing for healthcare professionals — sign in to view.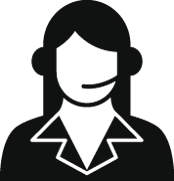 Get Expert Advice
For healthcare professionals only
Contact us >

Description
Fitness Loops are one of the hottest selling personal training items on the market today! This fitness equipment can be used anywhere – at practice on the field, in your home, in a clinic or gym or while on the road travelling.
Product Benefits:
Step into the loop for an amazing lower body resistance training workout and shift the loop up and down your legs to work different muscle groups.
These versatile loops can even be used for your upper body training sessions.
These are the perfect solution for quick workouts for everything from spors conditioning clinics and group fitness boot camps to yoga and pilates classes.

Product Details:
Convenient Fitness Loops for sports conditioning, personal training, yoga, boot camps and more!
Supports movement in all planes of motion
Four colour-coded levels of resistance
Approximate Dimensions*: 12" L x 2" W
Can be used to tone and strengthen upper and lower body
Multiple loops can be used for added resistance