Elliptical Total Body with Easy Entry Package (platform & handrails)
SKU: OC-041321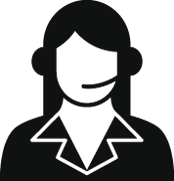 Get Expert Advice
For healthcare professionals only
Contact us >

Description
SXT7000e2 Easy Entry Elliptical
The SXT7000e2 Easy Entry Elliptical is a weight bearing total body cross trainer using the elliptical motion to provide non-impact exercise for individuals of all fitness levels. The lower leg elliptical motion can increase cardiovascular endurance, core strength and stability for walking, climbing, pushing and pulling. Long arm reach extension ensures arm and shoulder work is coordinated with the leg biomechanics allowing a whole cross training experience. The sturdy step and full side handrails provide safe and easy entry to the elliptical, even for those with balance or flexibility issues. The easy entry step cuts step-up height in half from 9" on the SXT7000, to 4.5", allowing access to more users.SCIFIT equipment provides exercise options for people of all ages.
Very Low Starting Resistance
The elliptical features a very low starting resistance (5 watts) and no minimum RPM. This allows all individuals to start the exercise and keep going, even at very low speeds.
Easy to Use Console
Tactile, color coordinated overlay with one-button quick start makes the computer monitor user friendly for those with visual impairment. Console feedback includes: heart rate, time, rpm, calories, distance, level, watts and METs
Orthopedic Footbeds
The orthopedic footbeds with patented Bio-Flex™ technology are comfortable and sturdy. The movement in the pedal helps provide better circulation by eliminating hot spots and numbness and helps improve posture and balance by keeping the foot moving. The pedal movement simulates walking on an uneven surface. This movement recruits stabilizing muscles in the lower leg.
Biomechanics - The SXT7000e2 features a comfortable 17" stride pivot point of the arm handles with the knee to ensure proper posture and correct biomechanical positioning. The biomechanics of the SXT7000e2 also optimize torso rotation and core recruitment with a 22" arm extension and flexion.
Bi-directional Resistance
Bi-directional resistance allows the user to perform the exercise and all of the programs in both forward and reverse, changing directions at any time and as often as they choose. Changing directions allows an individual to use relatively fresh muscles and workout for a longer period than may have been possible otherwise. They are also working reciprocal muscle groups and reducing the risk of overuse injuries. Changing directions also makes the workout more interesting, engaging the user from a motivational and behavioral aspect.
Iso-Strength
SCIFIT's exclusive Iso-Strength program provides accommodating resistance at a constant speed (fixed RPM) throughout the individual's entire range of motion. This isokinetic component mirrors the force applied by the end user. As the user begins to feel fatigued the resistance automatically decreases, accommodating each individual's strength needs. This self-applied force makes Iso-Strength safe for all users. Since Isokinetic resistance elicits only concentric muscle fiber activity, introducing resistive exercise to the beginner with this mode creates minimal post exercise muscle soreness.
200 Levels of Resistance
The workload can be changed in .1 increments – providing the most comprehensive, progressive system for gradual improvement. This allows individuals to see even the smallest improvements. This type of feedback is motivating and also useful for tracking progress and outcomes.
Programs
- Heart Rate: Adjusts workload to maintain set heart rate
- Constant Work: Using wattage as a baseline, the machine maintains constant workload independent of speed. Can be used in conjunction with heart rate and other software
- Iso-Strength: Isokinetic strength program Random - an infinite number of program profiles
- Hill Profiles: 6 hill programs with 20 levels of intensity. A seventh profile for cardiovascular assessment (step profile with beginning wattage, interval time, and interval wattage determined by the trainer)
This full size elliptical requires only 60" of floor space (same footprint as a recumbent bike), step-up height is 9" , and if you are looking for a lower step-up (4.5"), look at the STX7000e2 Total Body w/ Easy Entry, OC-041321.
SCIFIT Elliptical Specs
Length Width Height Weight Max Wt. USB Fit-Key™ Easy Entry Pkg Self-Powered
SXT7000e2 73" (L) x 30" (W) x 65" (H)  336 lbs. 425 lbs. optional yes yes
SXT7000 60" (L) x 30" (W) x 65" (H) 275 lbs. 425 lbs. optional no yes
Warranty: 3 years parts, and 1 year labor Exceptions: 1 year warranty on footbeds and BioFlex pads. Wear items (rubber hand grips) are excluded from warranty unless determined to be defective.
Documents