E350 AS Super 4 Digital Electroacupuncture
SKU: OC-33355
Special pricing for healthcare professionals — sign in to view.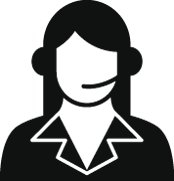 Get Expert Advice
For healthcare professionals only
Contact us >

Description
Lightweight AS SUPER4 Digital for electro-stimulation of acupuncture points combines high quality electronics with technical innovation, easy-to-use operating elements, and reliable safety standards. With a maximum output current of 20mA , frequency range of 1-120Hz, and pulse width of 50-300us you have multiple treatment options. Intensity adjusts in 0.1 mA steps. Each unit has 30 pre-set programs, including HAN, and 7 free programs. Four channels for up to 8 needles. Battery operated or mains supply.
MDALL 79842
AS Super 4 Digital and ES-130 Electroacupuncture Comparison Chart
Video