Dynamometer Pneumatic 3-Bulb Combo Kit
SKU: OC-060292
Special pricing for healthcare professionals — sign in to view.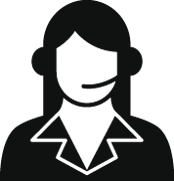 Get Expert Advice
For healthcare professionals only
Contact us >

Description
Dynamometer Pneumatic 3-Bulb Combo Kit with 30 PSI gauge are used for measuring hand strength, even where grasping power has been severely impaired or other disabilities inhibit gripping effort. The smallest bulb may be used for children and to test pinching function of intrinsic muscles. Scale is calibrated in an international unit of energy (bar). Bulb contains natural rubber latex. Carrying case included.  
*This product is available on special order only.