SKU: OC-2231
Special pricing for healthcare professionals — sign in to view.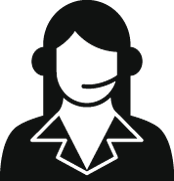 Get Expert Advice
For healthcare professionals only
Contact us >
Description
These Double Core Foam Pillow is desgined to help relieve neck pain and headaches by providing proper neck alignment during sleep. The contoured shape of the pillow provides extra neck support during the night for back sleepers. Made with high quality foam, the neck, head, and, shoulders are fully supported when in use. Easily choose the level of support you need without changing pillows. One foam core is a firm density & the second foam core is a medium density. Washable cotton/polyester cover included. Measures 22" x 16" x 4".
Core Support Levels
- Blue Core: Medium Support
- Black Core: Firm Support
- Gold Core: Extra-Firm Support
Cleaning Instructions
- Hand wash only with mild soap
- Dry pillow flat. Do not machine dry.
**Please do not use any product that contains chlorine additives**
Documents
Orthopedic Pillow Instructions (PDF)
What is an Orthopedic Support Pillow (PDF)