SKU: OC-CPABAG-PREMIUM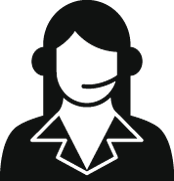 Get Expert Advice
For healthcare professionals only
Contact us >

Description
The Canadian Physiotherapy Association Student Kit Bag¬†is an exclusive offering for student members enrolled in Canadian physiotherapy and physical therapy university programs. The contents of the Kits are designed based on requirements from your school and aim to assist students with learning and practising with the 'Äėtools of the trade'Äô. All OrthoCanada proceeds are donated to the Physiotherapy Foundation of Canada in support of physiotherapy research and education.
Your kit includes:
- 1 x CPA/OrthoCanada Backpack (while supplies last)
- 1 x OC-9040 Sample Sanctband SAMPLE
- 1 x OC-060006 Tape Measure
- 1 x OC-3015-C3 Stethoscope Littmann Classic III
- 1 x OC-06001 Transparent Pastic Goniometer (6" 180¬ļ)
- 1 x OC-3053 Transparent Plastic Goniometer (8" 360¬ļ)
- 1 x OC-3052 Transparent Plastic Goniometer (12" 360¬ļ)
- 1 x OC-3081 Tuning Fork 128 cps
- 1 x OC-3027 Aneroid Sphygmomanometer Adult, Latex Free
- 1 x OC-2999-G-01 Surgical Skin Marker Green - Single Marker
- 1 x OC-060060 Disposable Pocket Flashlight
- 1 x OC-3120 Manual Traction / Mobilization Belt 8'
- 1 x OC-4175 Scissors B Bandage Shears 7 1/2" 
- 1 x OC-027470 Gait Transfer Belt 54"
- 1 x OC-3065 Taylor Precussion Hammer
Shipping/Ordering Note:
Student kit orders will be accepted until August 19th. We will try to have all orders shipped for the first week of September, however we cannot guarantee this delivery timeframe.
---