SKU: OC-7597
Special pricing for healthcare professionals — sign in to view.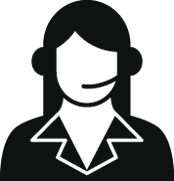 Get Expert Advice
For healthcare professionals only
Contact us >
Description
This staircase sets up and converts easily in a straight line or forms a 90° corner arrangement. Four 6" high steps are on one end; six 4" steps are on the other end. All steps are 36" wide. The platform is 36 x 36 x 24".
Features:
- Handrails and handrail supports are satin-finished premium hardwood.
- Handrails are ergonomically designed for comfortable grip and ease of use.
- Stairs are finished in Natural Oak laminate with "anti-slip" safety treads on all steps and platform.
- Sets up and converts easily in straight line or 90° corner arrangement.
- Requires minimum of 9 ft. high ceiling.
- 350 lbs weight capacity