$81.95 - $439.00
Special pricing for healthcare professionals — sign in to view.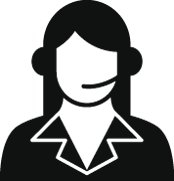 Get Expert Advice
For healthcare professionals only
Contact us >

Description
If you are experiencing pain in one or more areas of the body, and if you're looking for a portable, home friendly TENS machine, this Comfy TENS machine might be the right one for you. It comes with 2 channel (4-lead) that's equipped with 12 preset programs and 5 treatment modes. This unit has a high-tech design with metallic finish and an LCD display providing you with information on the type of treatment you are using. Replacement lead wires are sold separately.
Treatment Modes Include the Following
Normal, Burst, Modulated Rate & Width, SD1, SD2
What's Included
- One (1) package of 4 reusable self-adhesive electrodes
- One (1) set of 43" pin lead wires
- One (1) 9V battery
- One (1) carrying case
- One (1) instruction manual
Product Specifications
| | |
| --- | --- |
| Display | Digital |
| Channels | 2 |
| Amplitude | 0 - 100 mA |
| Pulse Rate | 2 - 150 Hz |
| Pulse Width | 50 - 300 uS |
| Wave Form | Asymmetrical Rectangular Biphasic Pulse |
| Compliance Meter | 60 sets of individual operation records |
| Simulation Type | TENS |
| | |
| --- | --- |
| Modes | B, N, M, SD1 (Strength Duration), SD2, P (TENS:P1-12) |
| Width Modulation | No |
| Rate Modulation | No |
| SD Curve | Yes |
| Pre-programs | No |
| Customize / Programs | No |
| Program Lock | No |
| Compliance Monitor | Yes |
| Constant | Yes |
| Timer | Yes, 0-90 secs |
| Low Battery Indicator | Yes |
| Battery | 9 V |
| Size (LxWxD) | 4" x 2.4" x 1" |
| Weight | 150 g (battery included) |
| Warranty | 3 yr |