Comfy Stim Combo TENS/NMES, 2 Channel Unit
$115.00 - $599.00
Special pricing for healthcare professionals — sign in to view.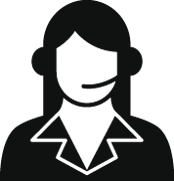 Get Expert Advice
For healthcare professionals only
Contact us >

Description
The TENS mode is designed to treat chronic muscle pain and the EMS mode is to help maintain or increase range of motion, and improve blood circulation for faster recovery and healing. This combination unit comes with 5 TENS mode and 2 NMES modes of treatment, allowing you to choose and switch between modes to determine the best treatment for you. Plus, this unit is portable and can be used at home or in a clinic setting. Replacement lead wires are sold separately.
Indications
- Muscle Pain Relief
- Chronic Back Pain Relief
- Knee Pain Relief
- Reduce Spasms
- Tension Headache Treatment
What's Included
- One (1) Stimulator
- One (1) set of Lead Wires
- One (1) pack of 4 Self-Stick High Quality Premium Electrodes
- One (1) 9V Battery
- One (1) hard plastic carrying case
- One (1) instruction booklet
Product Specifications
| | |
| --- | --- |
| Display | Digital |
| Channels | 2 |
| Amplitude | 0 - 100 mA |
| Pulse Rate | 2 - 150 Hz |
| Pulse Width | 50 - 300 uS |
| Constant | Yes |
| Stimulation Type | TENS and EMS |
| Ramp Time | 1-8 secs |
| On Time | 2-90 secs |
| Off Time | 0-90 secs |
| Program Lock | No |
| | |
| --- | --- |
| Width Modulation | No |
| Rate Modulation | No |
| Pre-Programs | No |
| SD Curve | Yes |
| Pre-Programs | No |
| Timer | Yes |
| Burst Programmed | No |
| Burst Programmable | Yes |
| Customize / Programs | No |
| Compliance Monitor | Yes |
| Low Battery Indicator | Yes |
Compliance Meter
60 sets of individual operation records
Wave Form
Asymmetrical Rectangular Biphasic Pulse
Modes
TENS: 5 (B, N, M, SD1, SD2
NMES: 2 (& S, A)
Width + Rate Modulation
Yes
Battery
9V
Weight
150 g (battery included)
Warranty
3 yrs
MDALL
73631