Chiropractic First Poster, Laminated
SKU: ED-1212L
Special pricing for healthcare professionals — sign in to view.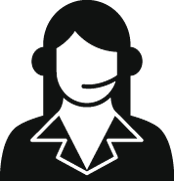 Get Expert Advice
For healthcare professionals only
Contact us >
Description
Using hands as a theme, here's classic chiropractic message visualized for patients. Use it to frame mainstream medicine as an unattractive "alternative." Proudly proclaim the wisdom of consulting your practice first.
We learn something new only in relation to what we already know. Your patients know drugs and surgery. Use this poster to place chiropractic in the proper context so that when friends mention the drugs they're taking, your patient will have a chiropractic point of view!
What makes this poster especially powerful is what you do with it after you mount it behind glass. Using a dry erase marker and add some annotations!
Chiropractic First Poster
18" X 24"