Chattanooga Stabilizer Pressure Biofeedback
SKU: OC-3080
Special pricing for healthcare professionals — sign in to view.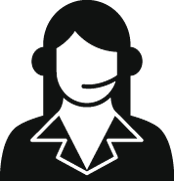 Get Expert Advice
For healthcare professionals only
Contact us >
Description
This Stabilizer provides patient biofeedback as to when they have isolated and are maintaining a contraction. Provides feedback to ensure quality and precision in exercise performance and testing. It registers changing pressure in an air-filled pressure cell, allowing body movement, especially spinal movement, to be detected during exercise. This device allows the clinician and patient to determine if the patient is able to selectively isolate and maintain contractions of the cervical or core stabilization muscles. Specifically used for exercises that focus on the protection and stabilization of joints. Measuring range is 0-200 mmHg analog pressure with an accuracy of +/- 3 mnHz pressure.
What's Included
- Display gauge
- Pressure cell with inflation bulb
- Instruction booklet
Treatment for the following Conditions
- Low back pain
- Neck pain
- Core stabilization