Bluestripe Electrodes (single use)
Special pricing for healthcare professionals — sign in to view.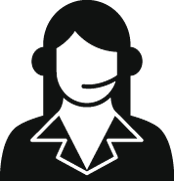 Get Expert Advice
For healthcare professionals only
Contact us >
Description
The Bluestripe electrode is slightly different because it uses an alligator clip on its tab, instead of using a pin connector. Excellent value. Compatible with most e-stim devices (.08" pin leads), the 9.75" alligator clips provide a secure connection for these sticky electrodes. 200/box.
Used with TENS and NMES.