Bioclean Surface Disinfectant
$14.95
Special pricing for healthcare professionals — sign in to view.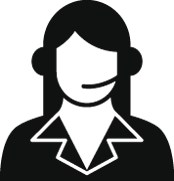 Get Expert Advice
For healthcare professionals only
Contact us >
Description
Approved by Health Canada, this ready-to-use product is designed to clean and disinfect hard surfaces in clinical, medical and industrial settings. The virucidal and antibacterial efficiency has been demonstrated against a variety of pathogens including human coronavirus, HIV-1, E.coli., salmonella. Bioclean is lemon scented and can also deodorize areas typically hard to keep fresh smelling.  Recommended contact time is 10 minutes.
Ingredients:
- N-alkyl dimethyl benzyl ammonium chloride
- N-alkyl dimethyl ethylbenzyl ammonium chloride
- Butyl carbitol
This Product is approved by Health Canada to fight Covid-19.  NPN #02407892 
---
Bioclean is effective against the following: 
Viruses:
- HIV-1 
- Avian Infenza (H3N2) 
- Avian Influenza A 
- Human Coronavirus, 
- SARS Associated Coronavirus 
- Canine Parvovirus 
- Hepatitis A Virus, Nororvirus 
- Hepatitis C Virus (HCV) 
- Paramyxovirus 
- Poliovirus Type 1 
- Rabies Virus 
- Rhinovirus type 39 
- Rotavirus 
- Turkey/Wisc/(H9N2) 
- Bovine Viral Diarrhea Virus (BVDV) 
Bacteria:
- NorovirusStaphylococcus aureus 
- Vancomycin Resistant Staphylococcus aureus 
- Vancomycin Intermediate Staphylococcus aureus (VISA) 
- Methicillin Resistant Staphylococcus aureus (MRSA) 
- Salmonella choleraesuis 
- Pseudomonas aeruginosa 
- Eschericha coli 
- Escherichia coli 0157:H7 
- Corynebacterium ammoniagenes 
- Enterococcus faecium 
- Vancomycin Resistant Enterococcus faecalis (VRE) 
- Listeria monocytogenes 
- Yersenia enterocolitica 
- Salmonella (typhi) enterica 
- Streptococcus pyogenes (Necrotizing Fasciitis) 
- Methicillin Resistant Staphylococcus epidermidis (MRSE) 
Documents