APT 1 Active Passive Trainer (Footrests included)
APT
SKU: OC-0450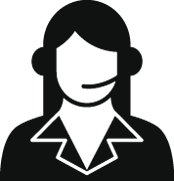 Get Expert Advice
For healthcare professionals only
Contact us >

Description
The Active Passive Trainer (APT) is a unique exercise rehabilitation trainer for the upper or lower limbs. APT is an electronically-powered trainer with both forward and backward rotation.
Passive Mode
A powered movement at regulated speeds, for exercise of limbs that have limited or no muscle power.
A unique auto reverse feature ensures that in the event of a muscle seizure during exercise, APT senses that the pedals have locked and gently reverses direction to release the affected muscles.
Active Mode
Enables a wide range of exercise, either workload dependent, where the resistance level is constant regardless of pedal speed, or isokinetic where resistance increases as speed increases.
The height and the length of the crank arms are easily adjusted to provide a variable range of motion, giving the APT exceptional versatility, with exercise options to meet most requirements.
Specially designed foot rests, leg supports, hand grips, support gloves can be interchanged quickly and easily, clipping firmly into the variable length crank arm with APT's simple quick release fittings.
Offering a wide range of advanced features, the Active Passive Trainer APT-1 helps passive users recovering from injury, suffering from muscle atrophy or confined to a wheelchair maintain muscle tone and improves blood circulation and stamina. The Trainer also challenges active users and is extremely helpful for movement rehabilitation, improving trength, stamina and fitness.
Highly portable, weighing only 22 lbs / 10kg the Active Passive Trainer APT-1 can be positioned anywhere. Place it on the floor for lower body exercises or on a table top for upper body workout.
Other features include exclusive, easily changeable accessories that enable complete utilization of the APT-1 by users with different and varied physical difficulties.
Documents