Adjustment, Visceral, Laminated
SKU: ED-ADJL-V
Special pricing for healthcare professionals — sign in to view.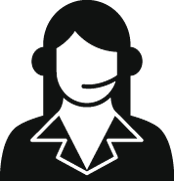 Get Expert Advice
For healthcare professionals only
Contact us >
Description
Help headache patients understand how chiropractic can correct childhood scoliosis and prevent unnecessary surgery. Help your back pain patients discover that chiropractic care can lower blood pressure and help heal stomach ulcers.
See a greater diversity in the types of patients referred to your office by placing one of these wall posters in each adjustment room. Avoid the headache patient referring a fellow headache patient syndrome.
We offer two versions. Each features citations from recent research studies. One focuses on visceral health concerns and the other has a neuromuscular-skeletal slant. Choose the one that reflects your practice style, or save when buying both as a set. Help your patients see chiropractic as a key part of a healthful, vibrant life.
18" x 24"